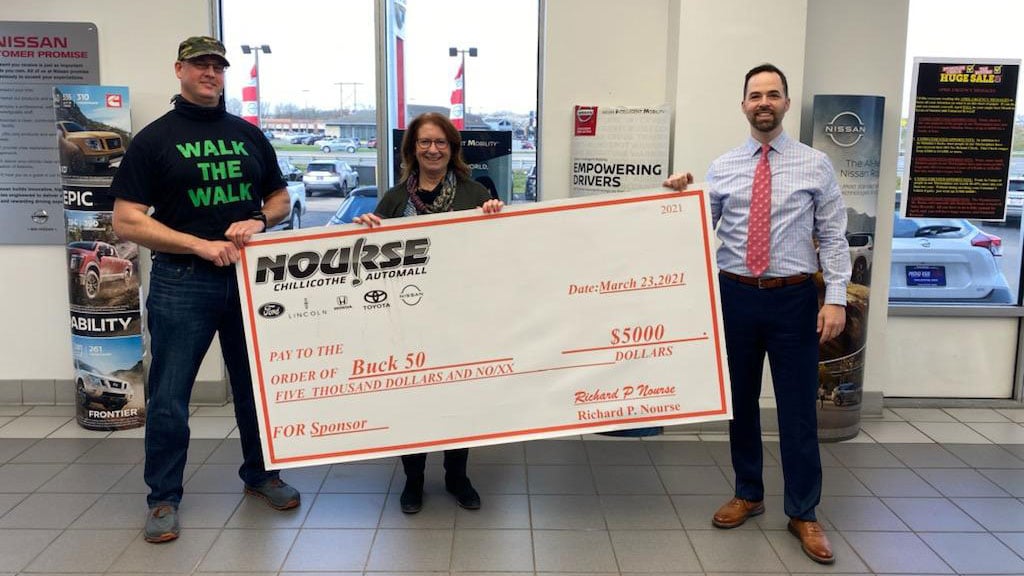 You're Driving Change in Chillicothe and Southern Ohio Communities!
Thanks to great customers like you, Nourse can help make life better for a whole lot of people in our local communities. We are proud to support a wide range of local organizations that do amazing work everyday right here in Southern Ohio. This year we are proud to announce our initiative - Nourse Gives Back. Stay tuned to this page and our social media outlets for more information on all the great community efforts and causes we proudly support.

WANT TO GET INVOLVED OR HAVE A CHARITY YOU LOVE AND WOULD LIKE US TO HELP?


Here's how. Each quarter, we will donate $5,000.00 to an organization with 501 (c) (3) status and the tax exempt number must be included on the donation request letter. We will take applications for these major grants via the online request process accessible through the "Funding Application" link on this page. It is recommended that the organization have supporting documents prepared for the request. We want to know about the organization, it's history and mission, event details and how the support from the Nourse Chillicothe Automall will be utilized. These quarterly grants will be made on 3/1/21, 6/1/21, 9/1/21 and 12/1/21. 
On the off months (January, February, April, May, July, August, October and December), grants for up to $1,000.00 will be donated to applying organizations. It is necessary for organization to utilize the online application for the collection of organizational and contact data. Phone or in-person requests will not be considered. Please be sure to give ample time for the review of your request. 
A response letter will be mailed to the requesting organization with our decision. We request that the receiving organization promptly acknowledge our gift in a written letter, addressed to "Nourse Gives Back". Organizations may receive only one donation per year.
The use of any Nourse Automotive name, logos and trademark with any advertising that implies the support of sponsorship of an event by the Nourse Automall, must be approved in writing prior to the event. 
We wish you much success for your events for 2021

Click the PDF image below to download the Nourse Gives Back Application.
Please note that many requests may not be fulfilled due to the overwhelming volumes which the Nourse Automall receives each year.
#GiveBack #SocialGood #ThankYou #NourseAuto #NourseGivesback